Dubrovnik's coastline and the surrounding islands are relatively rich in fish. Fishing is allowed everywhere except in national parks, please note that you will still need a valid fishing license. To buy the license you must show ID such as an identity card or passport.
Special offer: FISHING TRIPS INCLUDING BIG GAME FISHING IN DUBROVNIK

BEST FISHERMAN AND CAPTAINS IN THIS AREA !
Big game fishing, Little game fishing, bottom fishing, Drifting, Trolling, Vertical Jigging, Night fishing
Transfers and Excursions (half day, one day, three days, seven days)
Fishing tours customized to fit YOUR wishes
Recommended to book before arrival
More information and booking: dubrovnik.online@gmail.com
General Information
The coastal parts of Dubrovnik Region are rich in small and medium game fish. Most interesting species for fishermen's are base (crnoguza), European sea bass (smudut), common sea bream (pagar), white sea bream (sarag) and gold base (ovrata). When eating in restaurants, it is a safe bet to order any of the fish species mentioned above because they all have top quality white and tender meet.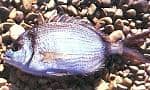 ---
Big game fishing
The deeper parts are offering the challenge of fishing for big game, with Yellow tail Amberjack (Orhan), Swordfish (Iglun), Bluefin tuna (Tuna) and, the king of them all, the Dentex (Zubatac), being the preferred game. Big game or deep sea fishing is not very organized in Dubrovnik Region, and it is mostly with private fisherman that such trips can be arranged.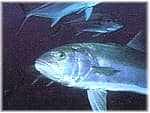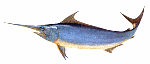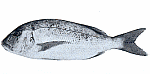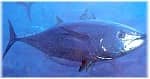 ---
Spearfishing
Spearfishing has deep roots and a very long tradition in Dubrovnik Region. The underwater relief offers a variety of bottoms and the underwater visibility is very good. The most interesting game for spearfishermen is all of the game mentioned above, together with various mullets, brown meagre and, of course, the queen among them all, the grouper.
The fish population has decreased over the recent years, please note that there are strict regulations about the game size and the total day catch.
---
Licenses & Regulations
Fishing is regulated by law and before going fishing it is necessary to obtain a license. In order to do that, one must show his ID (passport, driver's license etc.) upon purchase. Licenses are issued by tourist agencies and offices, diving centers and clubs in all towns along the coast. If you plan to fish during your vacation it is wise to establish the location and working hours of the office responsible for issuing the licenses.
Licenses are issued for recreational angling, underwater gun fishing, hand trolling, long lining and tuna fishing. The whole Adriatic is open for fishing and special limitations are applied in aquaria of national parks (Mljet, Kornati, Brijuni, Krka ), and for some specific locations. Upon obtaining the license, you will receive a list of limitations and off limit zones, the minimum of allowed catcasures and a list of the permitted fishing tools. The license fee depends on whether you want a daily, weekly or monthly license.
Daily license is valid 24 hours from the hour of purchasing on the date which is written in the license.
Daily license for Croatian and foreign citizens costs:
It is also possible to buy a license for recreational sea fishing via the Ministry of Agriculture-Directorate of fisheries web site. After the successful purchase, a confirmation will be sent to the given e-mail address and you instantly become the owner of the fishing license. Annual licenses can be bought via authorized dealers for recreational licenses at sea or at Ministry of Agriculture-Directorate of fisheries in Zagreb and Field offices (Pula, Rijeka, Senj, Zadar, Šibenik, Split and Dubrovnik).
1 day license for RECREATIONAL fishing - 10,00 Eur
3 days license for RECREATIONAL fishing - 25,00 Eur
7 days license for RECREATIONAL fishing - 45,00 Eur
Mediterranean ministry of Agriculture and Forestry, administration of fishing and agriculture, local offices who provide information and issues licenses:
DUBROVNIK: M. Majorice 4, tel: 020 332-393
PULA: Sv. Teodora 2, tel: 052 591-323
RIJEKA: Demetrova 3, tel: 051 214 877
SENJ: Trg Cilnica 1, tel: O53 882-697
ZADAR: Zrinsko-Frankopanska 38, tel: 023 316 091
ŠIBENIK: Trg P. Šubica 2, tel: 022 244 018
SPLIT:: Prilaz Brae Kaliterna 10, tel: 021 591 366
PLOČE: Trg K. Tomislava 16, tel:020 7679 273
Authorized persons in tourist offices and harbour master's branch offices:
CAVTAT: Kralj Ðuro, Ispostava Lučke kapetanije
VIS ISLAND: Darlić i Darlić, Riva Sv. Mikule 13, Komiža, tel: 021 713-670 Ionios, Vis
KORÈULA ISLAND: Atlas, Obala 3, Vela Luka, tel. 020/812-078 MM SUB, Lumbarda, tel: 098 285-011
LASTOVO ISLAND: Rakić Goran, Ispostava Lučke kapetanije, Ubli Jančić Marin, Pasadur, tel: 020 805 009
MAKARSKA: Andrijaševic Ratko, Kralja P. Krešimira IV 86 ZAGREB: Apne Arbanas, Kaptol 14, tel: 01 481 46 02 NAVCOM: Moscenička 19, tel: 01 369 52 06
Important notice
- The sea police is patrolling the waters of Dubrovnik Region regulary. If you, upon inspection, have game smaller than allowed, the catch is confiscated and you will be legally prosecuted.
- Spearfishing during night is strictly forbidden.
- The Date shell, which habituates inside rocks, is protected by law. If caught, the fines can be up to 20 000 Kuna. It is true that the Date shell is the most valued shell among lovers of sea food, but its exploitation destroys the sea bottom for many years ahead. It is forbidden to have on the menu, but still offered in restaurants. Please have this in mind and decline if offered. With declining demand there is a chance to preserve our magnificent underwater world for future generations as well.
Please contact us for more information about organizing fishing trips in Dubrovnik: dubrovnik.online@gmail.com
---
Last update: 8.2.2023