Traveling through Croatia, Dalmatia or Dubrovnik Region offers immense and rich experiences to every visitor.
From the coastal to the continental parts, Croatia's rich cultural heritage, combined with its magnificent natural beauties, make it the perfect place to spend your vacation at.
Plan and have your perfect trip with Dubrovnik Online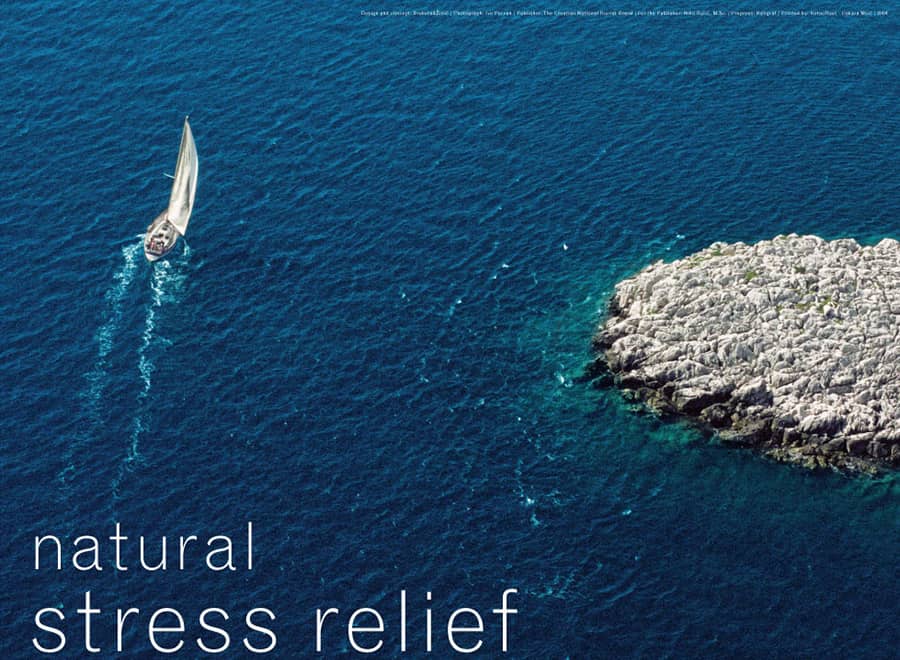 ---
The total land area of Croatia amounts to 56.610 km.sq / 35.336 sq.mi., with a population of approximately 4.9 million. It features a total land border of 1.778 km (1.110 mi.) stretching from the historic city of Dubrovnik in the South to the ancient Roman city of Pula in the North, encompassing a 1.278 km (789 mi.) section of the Adriatic Sea. Spread like pearls along the coast, Croatia's 1.185 islands provide a magical paradise to be experienced and explored.
The capital of Croatia is Zagreb, a charming medieval city of exceptional beauty known for its spirit and architecture, with a population of approximately 1 million. The city with a tradition of almost one thousand years celebrated in 1994 its 900th birthday. Over the years, Zagreb has become the scientific, political and economic center of Croatia.
The uniqueness of Croatia lies in its diversity. Situated between the Alps and the Adriatic Sea, Croatia provides visitors with the opportunity to ski in the winter and swim during the summer months, all within driving distance. With its 1.185 islands, islets and reefs, it is the most diverse coast on the Mediterranean.
There are seven national parks in Croatia, three being in the mountainous regions (Risnjak, Paklenica and Plitvička Jezera), and four in the coastal regions (Kornati, Brijuni, Krka and Mljet).
To mention a few, Croatia is home to the Old City of Dubrovnik, Diocletians Palace in Split, Euphrasies Basilica in Poreč, the lakes Plitvička Jezera and many others. Croatia boasts the largest number of developed settlements in southeast Europe, in addition, many of which date back to Roman and medieval times. Rarely can you find so many examples of cultural and historical significance from different periods in such a small region.
Special Offer:
PRIVATE SIGHTSEEING TOURS AND EXCURSIONS tailored to suit small groups and individuals who wish to break away from the crowd and experience more intimate settings. Dubrovnik Online allows you to customize and design your own trip, always pleased to help you in guidance and directions. Check out:
---
Best time to visit Croatia
July and August are the peak season months in Croatia and along the Adriatic coast. If hot days, busy beaches and lively night life are what you're looking for this is a good time to visit Croatia. Accommodation soon fills up at the height of summer so booking early is recommended.
Autumn is a good time to enjoy inland Istria and national park areas like the Plitvice Lakes and the River Krka. If you are not tied to school holidays, probably the best time to visit Croatia is during the "shoulder-season" months of May and June and September and October. Expect pleasant sunny days ideal for swimming in the sea and sunbathing, with all the tourist facilities up and running but lower crowds.
---
Short facts about Croatia
Official name: Republic of Croatia
Official language: Croatian
Alphabet: Latin
Currency: Kuna (100 lipa)
Population (last census): 4.784.265
Number of islands: 1,185 (66 inhabited)
Capital: Zagreb (nearly 1 million inhabitants)
Total state area: 89,810 km2 (55,6822 sq.mi)
Territory area (land): 56,610 km2 (35,336 sq.mi)
Aquatorium area (internal sea line): 33,200 km2 (20,584 sq.mi)
Marine economy region (territorial sea line): 23,870 km2 (14799 sq.mi)
Total economy area: 113,680 km2 (70,481 sq.mi)
Coastline length: 5,835 km (3,617 sq.mi)
Coastline length of mainland: 1,777 km (1,101 sq.mi)
Coastline length of islands: 4,058 km (2,515 sq.mi)
---
The political system in Croatia
The political system in Croatia is democratic with multiple political parties. The CROATIAN PARLIAMENT is a representative body of citizens and is vested with the legislative power in the Republic of Croatia. The Parliament, as the oldest state institution, has been advocating, guaranteeing and protecting Croatia's statehood and national interests throughout centuries. Since 1990 the Croatian Parliament has been a democratic multiparty parliament.
Current President: Zoran Milanović
Current Prime Minister: Andrej Plenković
---
Traveling with children
Croatia is a very suitable travel choice if you plan to travel with children. Besides budget hotels and children-friendly hotels, private accommodation present a natural choice. Arrangements with your hosts can be arranged in order to suit your family habits. Having generally more living space available, together with the option to have your own kitchen, is also an advantage.
Dubrovnik Airport Private Transfer Family Rates
Affordable, Safe and Reliable Transportation
Ideal for families looking for convenient, safe, economical transportation to and from Dubrovnik airport. You can arrange your Dubrovnik airport transfer quickly and easily, and you can rest assured that one of our English-speaking drivers will be ready at arrival to take you straight to your destination with no waiting around.
Details about traveling by car, sea, rail, plane or bus, together with visa regulations, customs and other travel related topics can be found at our transportation section.
---
More useful information about Croatia
Destinations in Croatia
---
Last update: 27.9.2023