Dubrovnik Events Guide
Dubrovnik Summer Festival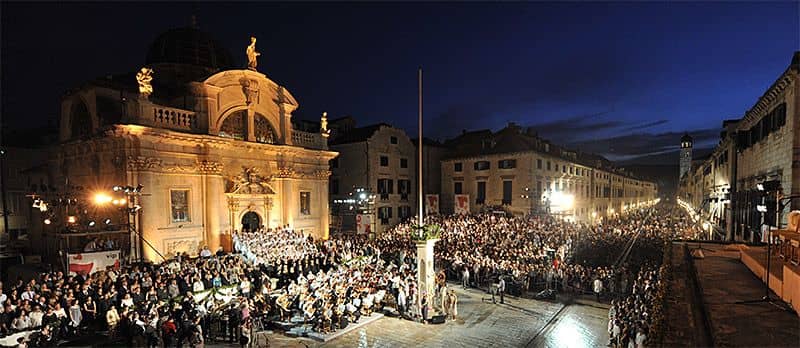 The annual Dubrovnik Summer Festival features performances of music, theatre, dance and film and other cultural events at various open-air locations in Old Town Dubrovnik. The Dubrovnik Summer Festival opens on 10 July, with the opening ceremony in front of St. Blaise's Church.
Dubrovnik Summer Festival complete programme
---
Dubrovnik Winter Festival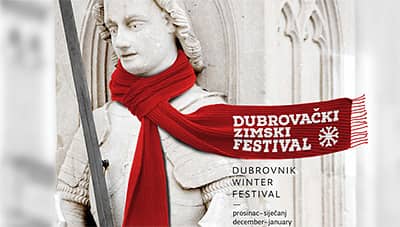 Launching its first Dubrovnik Winter Festival and its extensive and versatile programme, Dubrovnik - the city of festivals and festive events - will combine fun, culture, enjoyment, gastronomy and art on the most attractive stages in the City and its surrounding areas. The unique heritage and venues, such as Peskarija, Stradun, Pile and Lazareti, will be enlivened by their new image and holiday ilumination. The festival, which lasts about forty days, offers innumerable reasons for gathering together. Bring your children to the skating rink, or to the Christmas Tale show, warm yourselves up with mulled wine and enjoy doughnuts in front of the Cathedral, or dance in the tent by Orlando's Column. Have fun together at the theatre, visit galleries and museums, and learn to make Dubrovnik's traditional sweet delicacies.
Dear, fellow citizens and dear visitors, take part in our first winter festival. Let us fulfil together the vision of Dubrovnik, the city for all four seasons.
Andro Vlahušić, Mayor of Dubrovnik
Dubrovnik Winter Festival complete programme
---
St. Blaise Festival
Ever since the year 972, when people began to celebrate it, the feast day of St Blaise, Dubrovnik patron saint, has been a special festival, typical of Dubrovnik. To mark the 1700 year anniversary of the martyrdom of St. Blaise, the Dubrovnik City Council has proclaimed 2016 the "Year of St. Blaise" in Dubrovnik. St. Blaise Festival in Dubrovnik includes various manifestations, cultural events, concerts, exhibitions, lectures, and workshops.
Read the whole St. Blaise Festival in Dubrovnik article
---
Dubrovnik good food festival
In October each year, Dubrovnik hosts the gastronomic extravaganza known as the "Good Food Festival," a delectable delight for food and wine enthusiasts.
This year, the Dubrovnik Tourist Board is orchestrating the milestone tenth edition of the Good Food Festival. Spanning two weeks, from October 9th to October 22nd, 2023, this event guarantees a diverse selection of exquisite cuisine and fine wines.
Throughout the festival a range of workshops will be conducted, including sessions on crafting traditional Dubrovnik desserts, mastering classic Croatian dishes and even a workshop on food styling.
The festival's agenda includes many activities, encompassing workshops on creating renowned Dubrovnik desserts and traditional Croatian fare, themed dinners, an exclusive soirée led by a Michelin Star Chef, distinctive menus at Dubrovnik's premier dining establishments, gastronomic tours, and an array of other captivating culinary experiences.
Simultaneously, restaurants in Dubrovnik will extend special menus to their patrons. Esteemed chefs from thirty local restaurants have crafted exclusive festival menus, available for tasting at a promotional price.
---
Last update: 23.9.2023