Expert travel guide to Dubrovnik, including the best places to stay, popular restaurants, vibrant night life as well as the top attractions to visit, flights, ferries and all relevant information that you need to know before you go.
While staying in Dubrovnik in 1929., George Bernard Shaw said:
"If you want to see heaven on earth, come to Dubrovnik".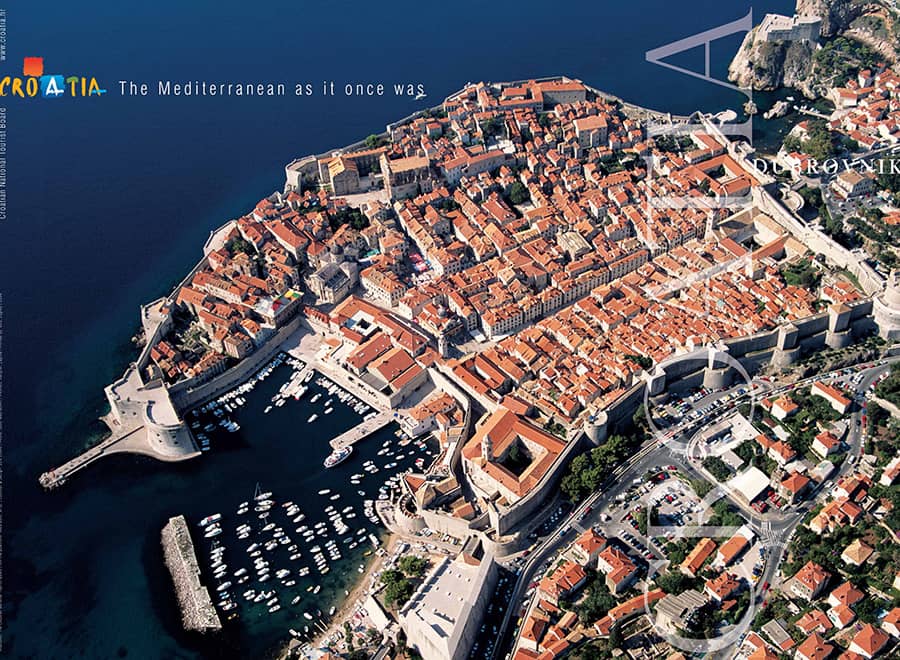 Plan and have your perfect trip with Dubrovnik Online
---
When to visit Dubrovnik
The magic of Dubrovnik, an imagination etched in stone, has evoked the admiration of visitors since ancient times. The best period to visit Dubrovnik is regarded to be from April to October.
Regardless of the period of your visit consider purchasing the Dubrovnik Card, and gain access to all of the top attractions in Dubrovnik (including the famousa City Walls) and Cavtat. A bus ticket is included in the price of the Dubrovnik Card.
Peak temperatures in high season (July, August) can reach 38°C (100°F), and the water surface at that point reaches a comfortable 26°C (79°F). High season presents obvious advantages for visitors looking for fun and excitement, but also for those seeking to explore the cultural life of Dubrovnik and Dubrovnik Region since most cultural events (Dubrovnik Summer Festival) take place during that period.
For those wishing to find some nice hidden place of peace and quiet there are many places along Dubrovnik region; magnificent Konavle, the picturesque Pelješac peninsula and the islands Korčula, Mljet and Lopud, to mention just a few.
Popular day trips from Dubrovnik
Experience more intimate settings with tailored sightseeing day trips to the most popular places and activities in this area. While Dubrovnik's main highlights can be seen in a day or two, it's also a great starting point for day trips to nearby areas. Check out Best day trips from Dubrovnik
Spring starting in March can bring some rain showers but the colors of the awakening nature are something we warmly recommend, together with the opportunity to explore many picturesque townships and villages along Dubrovnik Region.
Autumn months, September and October, are ideal for travel if you want to relax and escape the usual tourist crowds. In the off-season beaches are less crowded and the prices lower, however, the weather remains stable and the sea is still enjoyably warm.
During winter season Dubrovnik and Dubrovnik region are somewhat "deserted" by tourists, but that fact speaks for those who wish to spend their vacation in a beautiful and peaceful environment. It is wise to pack some warm clothing in spite of the mild Mediterranean climate. The temperatures seldom drop below the freezing point during winter, but some winds, especially the "Bura", tend to "crawl" under your clothing no matter what you wear.
Escape the crowds, check out Dubrovnik in Winter !
---
Traveling with children
Dubrovnik Airport Private Transfer Family Rates
Affordable, Safe and Reliable Transportation
Ideal for families looking for convenient, safe, economical transportation to and from Dubrovnik airport. You can arrange your Dubrovnik airport transfer quickly and easily, and you can rest assured that one of our English-speaking drivers will be ready at arrival to take you straight to your destination with no waiting around.
Dubrovnik and Dubrovnik Region is generally considered to be a very safe environment for children and kids will love the freedom they can have on numerous beaches and along the countryside, just outside towns, townships or villages. Don't hesitate to ask your host to give you suggestions and instructions on the best locations. Many resorts have some type of organized children programs, weather on the beach or in the surroundings of the hotel, where you can let them lose energy with minimum supervision. Since this type of service is rather new in their offer we recommend that you check with the respective resort or hotel upon booking.
---
Travelling with children to Dubrovnik
Keep in mind that during summer pleasant and cooling winds often tend to produce a misleading sensation about the sun strength, often resulting in tourists forgetting to use sun-protection. From 11 a.m. till 3 p.m. it's recommended to keep children in the direct sun only for shorter periods and well protected.
Mosquitoes don't really present a problem during nights, but it's best to have a mosquito repellent ready if you notice their presence.
For the beach, you may want to consider some plastic shoes for water.
In Dubrovnik nice pedestrian areas to walk and enjoy with your family can be found in the part of Dubrovnik called Lapad. You can climb on the Petka hill where a magnificent panorama can be enjoyed. Another pleasant walk is starting from the bay of Lapad (Uvala Lapad) along the sea to Hotel Neptun, following the seashore further to Solitudo and back to Uvala Lapad. If you wish to explore the countryside we recommend visiting Konavle valley (not far from Dubrovnik) with numerous small roads through the beautiful countryside. A picturesque park can be found at Konavoski Dvori, where you can also enjoy in the restaurant by the same name that offers local specialities.
If visiting the Old Town Dubrovnik with a small baby you will find it more practical to have some accessory that will help you carry your baby because stone floors, steps and struggling with a chair will ruin most of the fun.
The uniqueness of Croatia lies in its diversity. Situated between the Alps and the Adriatic Sea, Croatia provides visitors with the opportunity to ski in the winter and swim during the summer months, all within driving distance. With its 1.185 islands, islets and reefs, it is the most diverse coast on the Mediterranean.
There are seven national parks in Croatia, three being in the mountainous regions (Risnjak, Paklenica and Plitvička Jezera), and four in the coastal regions (Kornati, Brijuni, Krka and Mljet).
To mention a few, Croatia is home to the Old City of Dubrovnik, Diocletians Palace in Split, Euphrasies Basilica in Poreč, the lakes Plitvička Jezera and many others. Croatia boasts the largest number of developed settlements in southeast Europe, in addition, many of which date back to Roman and medieval times. Rarely can you find so many examples of cultural and historical significance from different periods in such a small region.
---
Climate
Dubrovnik lies in an area characterized by a typical Mediterranean climate with mild and wet winters and hot and dry summers. The average annual temperature is 17 C (62 F), with January being the coldest (9 C, 48 F) and august the warmest (25 C, 77 F) month. The average sea temperature from May to September is from 18 - 24 C (64 - 75 F), with sea salinity being approximately 38%. The number of annual sun hours in Dubrovnik is 2629 hours per year, with average precipitation of 1020,8.
More about Weather in Dubrovnik and Croatia
---
The Local Cuisine
Dubrovnik and the whole region is extremely proud of its rich native cuisine. Many restaurants prepare food in a traditional manner, following old recipes. Don't miss trying local specialities including; the brodet from eels or frog legs in Neretva River Valley, sea oysters and other mussels in Ston, macaroni pasta from vreteno or cukarini in Korčula, dried seafood dishes on the Elafiti Islands, rozata or kontonjata in Dubrovnik, and pizzoto with green manestra in Cavtat.
All this delicious food must be accompanied by good beverage to reach its culinary fulfillment. Thanks to the mild Mediterranean climate and the rich and fertile soil, many high quality wines are produced throughout the region. Some good choices include the wines; Dingač, Postup, Grk, Pošip, Rukatac, Malvazija and Plavac. Be sure to try domestic wines along the road as well. Many local producers have road signs - just stop by and enjoy the traditional atmosphere with a nice glass of fine wine.
Explore the rich flavours of authentic Croatian cuisine, known for its Mediterranean influences and unique regional specialities. Complement your meal with one of Croatia's popular wines, featuring indigenous grape varieties and centuries-old wine making traditions. Find out more: Delicious Croatia
---
Last update: 12.5.2023